What is a Hearing Loop?
First, do your hearing aids have T-Coils?
If you don't know if you have T-coils, please click here for more info.
If you have T-coils, you can have crystal clear speech delivered to your ears by setting your hearing aids to T-mode, which will "get you in the loop."
An induction loop, or hearing loop, is a wire that "loops" around a room or space and connects to a sound system. The wire produces a signal in a magnetic field that is "picked up" by the T-coil in the user's hearing aids.
Because it is direct auditory input, and the signal-to-noise ratio is zero, the result sounds clear, intelligible, and easy to understand. User's feel like they got their hearing back—but they didn't. They're just "in the loop."
With a hearing loop, every seat is a front-row seat.
This sign says the facility is equipped with a hearing loop. It is recognized worldwide, so when this sign is present, it is time to turn the T-coils on to "get in the loop."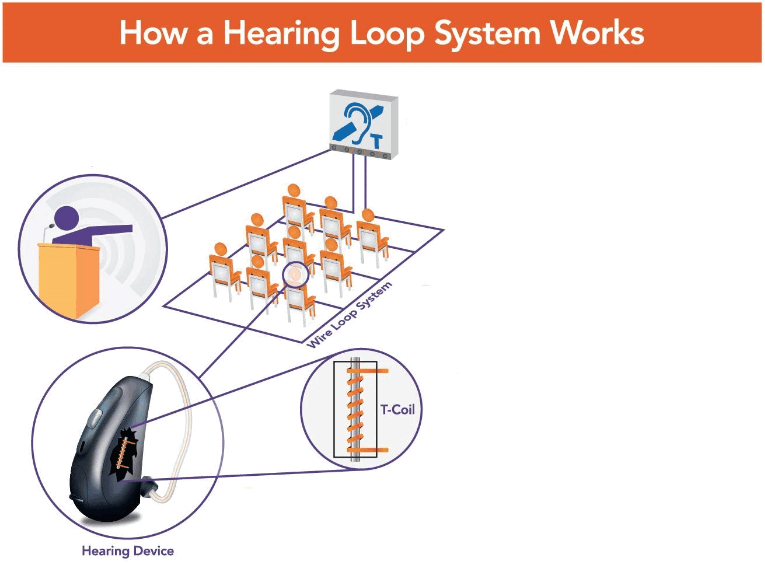 Click to Hear the Difference!